Fiberglass Replacement Windows
Fiberglass Windows in South East Michigan
Fiberglass Replacement Windows in Ann Arbor, MI
Homeowners who are interested in having replacement windows installed should consider fiberglass replacement windows. Ms. Green Construction believes that fiberglass is the best material overall for window casing, having several advantages over the other available options.
The Benefits of Fiberglass Windows
Insulation

– Fiberglass has nearly double the R – Value of competing materials. (Fiberglass = 10, Vinyl = 6, Wood = 5)

Strength and Durability

– Fiberglass windows will not warp, bend, rot or bow. Fiberglass is also resistant to UV rays, moisture, oxidation, insects and woodpeckers.

Acoustical Insulation

– Fiberglass not only insulates from heat and cold, it also provides an excellent barrier from sound. Your living environment will be protected from loud and disturbing noises from outside your home.

Aesthetic Advantages

– Due to their strength, Fiberglass windows have a slimmer construction offering a larger glass area per opening giving more light and better views. Larger windows can also be accomodated without structural reinforcement. Unlike vinyl windows, fiberglass replacement windows can be painted over their lifetime to offer you more options in the design and decoration of your home.

Environmental Advantages

– The base material of fiberglass is sand, which is abundant, recycleable and inert. The manufacture of fiberglass also requires much less energy than aluminum (80% less) and vinyl (40% less). Fiberglass windows also require between 20% and 40% less energy to heat and cool your home saving you money!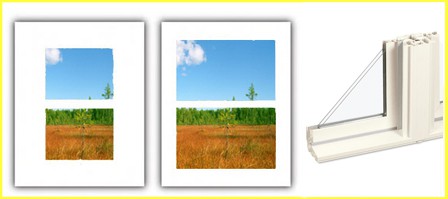 Ms. Green Construction offers fiberglass replacement windows in a wide variety of styles. Our hassle free installation and low maintenance windows will allow you to quickly enjoy the benefits of your new windows, and continue to enjoy them for many years to come.
Contact Us for a Free Estimate Today!
Services
ROOFING
INSULATION
SIDING
WINDOWS
& MORE
Areas
LIVINGSTON
OAKLAND
WASHTENAW
WAYNE
& MORE
Info
Ms. GREEN CONSTRUCTION
734-222-0683
License #2102196205
THE ENERGY SAVING EXPERTS
serving homeowners & condominiums in southeast michigan for a long time!