Interior & Exterior Painting
House Painting Contractor in SE Michigan
An Interior and Exterior Painting Contractor that Cares
Let Ms. Green Construction show you how easy repainting your home can be. While always providing excellent workmanship in the preparation and painting of your home, we also provide something else: excellent customer service. Our experienced painters will assist you at all times throughout the process, carefully remove and replace all your furnishings, and leave no trace of us being in your home, except for your perfectly finished new paint!

Our professional artisan painters focus on the detailed preservation and beautification of your interior and exterior surfaces. We use only the highest quality paints and can provide low VOC paints that will protect and enhance your home while also minimizing the environmental impact associated with painting on your surrounding environment.
We can easily help you to create the look of your dreams.
Exterior Home Painting Services
Custom Exterior Painting
Exterior Painting – Brush – Roll – Spray
Staining/Varnishing
Caulking/Sealing
Trim/Siding Repair
Deck Refinishing/Power washing
Insurance Repairs
Carpentry/Handyman Repairs
Interior Home Painting Services
Custom Interior Painting
Interior Painting – Brush – Roll – Spray
Staining/Varnishing
Caulking/Sealing
Wallpaper Removal
Wallpaper Installation
Drywall/Plaster Repairs
Insurance Repairs
Carpentry/Handyman Repairs
We have simple cost effective choices for painting or staining Green.
We offer you competitive and even lower prices than all of our competitors while providing you with an eco safe, quality job! While going green with your paint or stain job is a smart choice for you, your family, and the environment, people sometimes feel overwhelmed. We make this simple and safe.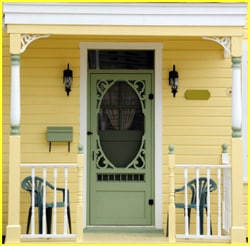 Contact Us for a Free Estimate Today!
Services
ROOFING
INSULATION
SIDING
WINDOWS
& MORE
Areas
LIVINGSTON
OAKLAND
WASHTENAW
WAYNE
& MORE
Info
Ms. GREEN CONSTRUCTION
734-222-0683
License #2102196205
THE ENERGY SAVING EXPERTS
serving homeowners & condominiums in southeast michigan for a long time!