Mold Remediation & Lead Certified Renovation Firm in Michigan
Mold Assessment, Removal & Prevention
Mold spores can be found nearly everywhere and are a common component of the dust in your home. All the spores require to become an infestation are moisture, nutrients and time. Mold can be very problematic when it takes hold in your home. It degrades building materials and can pose serious health problems.
Mold colonies can be difficult to identify. They may be present in the insides of walls, insulation materials, duct work and carpet padding. Common signs that you may have a mold problem are:
visible mold growth
a recent leak or moisture issue
an unexplained smell or odor
health issues including, but not limited to, headache, respiratory problems, eye irritation & sneezing
If you suspect that you may have a mold problem, contact us and we will determine the extent and location of mold in your interior environment and problems in your home's interior environment that allowed the mold to take hold.
We are certified mold professionals and will properly and thoroughly remove the mold and provide remedies in your homes insulation and ventilation, and correct leaks which will prevent mold from becoming problematic in the future.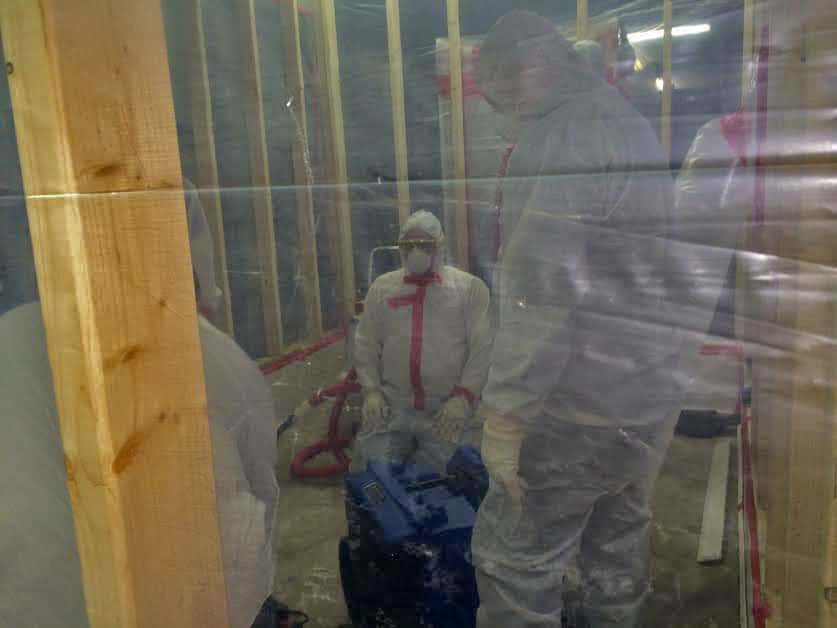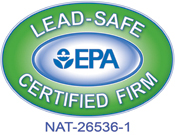 Lead Certified Renovation Contractors.
If your home was built before 1978, you could potentially have toxic lead based paints and other materials and fixtures present in your home.
Lead paint is still present in millions of homes, often under layers of newer paint. Lead is toxic and particularly harmful to children and pregnant women and the dust from the wearing of lead based paint over time is especially dangerous.
Ms. Green Construction is certified in the handling, removal and safe disposal of toxic lead based paints that may be present in your home.
We also do a nice job repainting once the hazard is removed!
Contact Us for a Free Estimate Today!
Services
ROOFING
INSULATION
SIDING
WINDOWS
& MORE
Areas
LIVINGSTON
OAKLAND
WASHTENAW
WAYNE
& MORE
Info
Ms. GREEN CONSTRUCTION
734-222-0683
License #2102196205
THE ENERGY SAVING EXPERTS
serving homeowners & condominiums in southeast michigan for a long time!