Home Siding Contractor in Ann Arbor, MI
Replacing the siding on your home is one of the most visually dramatic changes that you can make. New siding can easily take decades off of the appearance of your home and make it look like new, while increasing your quality of life and your home's value.
Ms Green Construction has years of experience working with a variety of siding materials and will re-side your home with professional high quality workmanship and the best materials available. Your new siding will last for decades, with some materials being guaranteed for as long as you live in your home!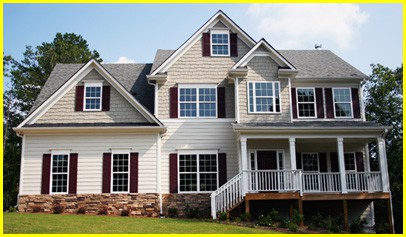 Ms. Green Construction Offers Exceptional Value on the Following Types of Siding:
Fiberglass Siding
Natural Wood Siding
Fiber Cement Siding
Composite Siding
Cedar Siding
Vinyl Siding
There are so many choices when it comes to the exterior of your home. We at Ms. Green Construction have extensive knowledge of every aspect of exterior renovation. We are able to answer questions such as: What color? What material? What are the benefits? What is the installation process? How much will it cost?
We can look at your home or condominium and make simple recommendations like replacing a few rotted boards. You may even be interested in removing the entire exterior and replacing it with materials of today which are virtually maintenance free. We at Ms. Green look forward to the individual challenge your home holds.
Contact Ms. Green Construction to find out more about your home siding options and to get a free estimate on all your home improvement projects.
Contact Us for a Free Estimate Today!
Services
ROOFING
INSULATION
SIDING
WINDOWS
& MORE
Areas
LIVINGSTON
OAKLAND
WASHTENAW
WAYNE
& MORE
Info
Ms. GREEN CONSTRUCTION
734-222-0683
License #2102196205
THE ENERGY SAVING EXPERTS
serving homeowners & condominiums in southeast michigan for a long time!