Radiant Barriers and Reflective Insulation in Michigan
Is your attic unbelievably warm? Does your cooling system struggle under the heat of the summer sun? Would you like to pay less for cooling costs and air conditioning equipment?
Radiant barriers installed by Ms. Green Construction in your attic can greatly reduce heat gain, lower your cooling costs and reduce the stresses placed on your air conditioning system.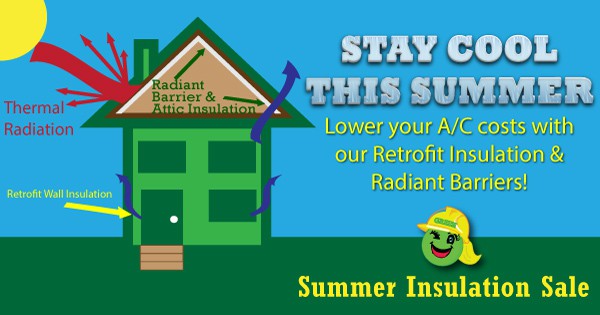 Radiant barriers in your attic work by reflecting the infrared and radiant heat away from your home. Imagine how much cooler your home would be on a hot summer day if it was completely shaded by large and lovely trees…that's the difference a simple radiant barrier in your attic will make!Installing a radiant barrier can save you up to 25% on your cooling costs!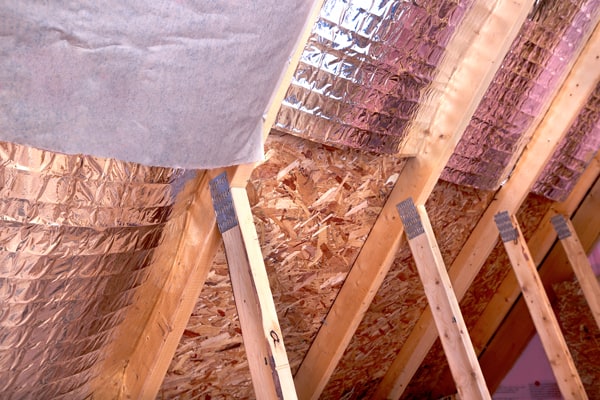 The savings your home will achieve are dependent on a number of factors, but this usually simple installation will save you between 5-25% and your air conditioning will run less often and more efficiently. The savings due to the radiant barrier are more pronounced in the summer, but they can also help to retain your interior heat in the winter.
We also can ensure that you have sufficient levels of traditional insulation that prevents conductive and convective heat transfer, and proper ventilation to ensure your attic is performing at its peak!
Ms. Green Construction's Energy Savings Experts will be able to provide you with specific savings and efficiency measures for your home at your FREE ESTIMATE.
Contact Ms. Green Construction Today!
Services
ROOFING
INSULATION
SIDING
WINDOWS
& MORE
Areas
LIVINGSTON
OAKLAND
WASHTENAW
WAYNE
& MORE
Info
Ms. GREEN CONSTRUCTION
734-222-0683
License #2102196205
THE ENERGY SAVING EXPERTS
serving homeowners & condominiums in southeast michigan for a long time!