Fiberglass Attic Insulation in Michigan
Fiberglass Attic Insulation in Michigan
Is Your Attic Costing You Money?
All it takes is a quick peek to find out. If your attic floor is insulated but the wood beams (joists) are still visible, you probably don't have enough. But even if you can't see your beams, that's still no guarantee that you have enough insulation. The best thing to do is measure.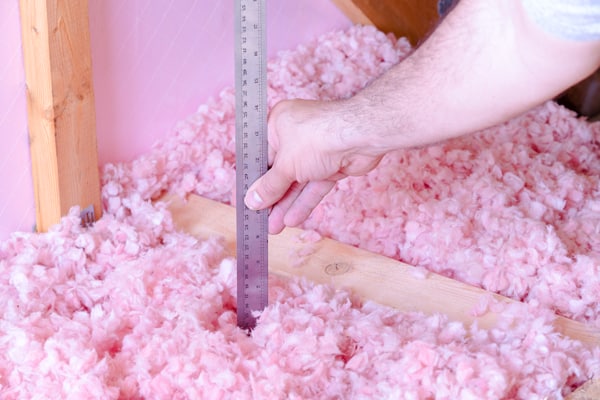 What's in Your Attic?
Most Michigan homes have less than 7″ of insulation in their attic giving an R Value of 15 to 25.
The Recommended R Value for Attics in Michigan is 60!
To achieve this level of insulation requires nearly 18″ of insulation. Without this level you are paying much higher costs to heat your home in winter, and to cool it in the summer. Contact us to determine your current R value and get an estimate on Attic Insulation that will make your home more comfortable and save you money.
We offer Blow in and Spray Fiberglass Attic Insulation.
Our sprayed in fiberglass attic insulation combats settling and provides among the highest R-values per square inch of all insulation.  We also offer spray foam insulation if appropriate or cellulose attic insulation as an even greener alternative.
Contact Us for a Free Estimate Today!
Services
ROOFING
INSULATION
SIDING
WINDOWS
& MORE
Areas
LIVINGSTON
OAKLAND
WASHTENAW
WAYNE
& MORE
Info
Ms. GREEN CONSTRUCTION
734-222-0683
License #2102196205
THE ENERGY SAVING EXPERTS
serving homeowners & condominiums in southeast michigan for a long time!