Accessible Kitchens & Living Areas in Michigan
Ms. Green Construction takes great care in providing home improvements that improve accessibility, usability and mobility. We strive to deliver solutions that allow for maximum independence, ease of use and safety for everyone in the home.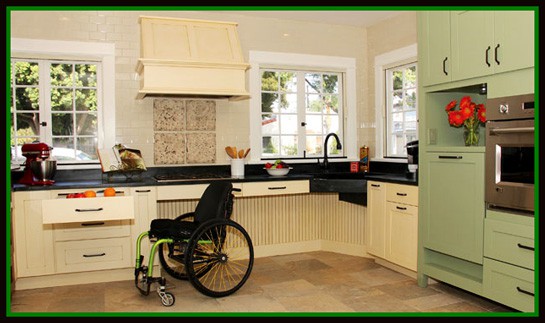 Kitchen and Living Area Improvements
Roll Under Cooktops
Waist High Appliances
Roll Under Sinks
Multi Level Countertops
Pull Down Cabinetry
Pull Out Base Cabinets
Non-Slip Flooring
Raised outlets / Lower Switches
Pull Down Closet Rails
The above improvements make our home much more livable as we age and Universal Design principles ensure that appliances and fixtures are useable for the widest range of people possible.
Contact Us Today for More Information
Services
ROOFING
INSULATION
SIDING
WINDOWS
& MORE
Areas
LIVINGSTON
OAKLAND
WASHTENAW
WAYNE
& MORE
Info
Ms. GREEN CONSTRUCTION
734-222-0683
License #2102196205
THE ENERGY SAVING EXPERTS
serving homeowners & condominiums in southeast michigan for a long time!